$


$
50OR
100
ONLINE REBATE

Eligible customers can earn a $50 rebate1 by increasing their purchases of eligible GM Genuine Parts and ACDelco parts by 10% or a $100 rebate1 by increasing their eligible purchases by 20% in October and November over the same period last year.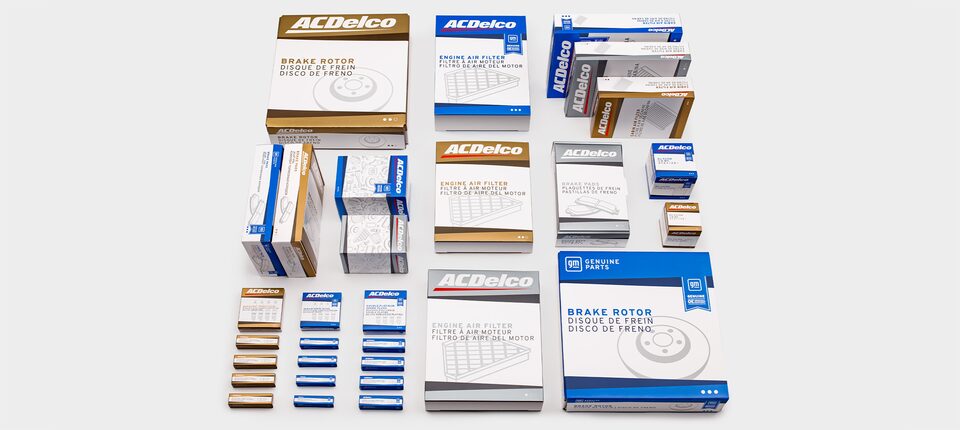 OUR PARTS A – Z
Find the right GM Genuine Parts or ACDelco parts for your vehicle from our extensive product offerings.
1Online or mail-in rebate available only to Independent Service Centers, Body Shops, or Commercial Fleets with a U.S. mailing address. Limit 15 rebates per part category per business. Not available with some other offers. Government and municipal fleets are excluded. Allow 6 to 8 weeks from promotion end date for delivery of Visa® Prepaid Card issued in the business name. Visit your my GM Partner Perks dashboard or see gmpartsrebates.com for complete details, eligible parts, and rebate form, which must be submitted by 1/15/24. Offers end 12/31/23.

1Eligible customers must have purchased a minimum of $1,000 in GM Genuine Parts or ACDelco parts in October and November 2022 through CONNECTION. Customers with no historical purchases or less than $1,000 in CONNECTION purchases during October and November 2022 will be eligible for a $100 Visa® Prepaid Card if they purchase more than $1,000 in GM Genuine Parts or ACDelco parts. Parts must be purchased through CONNECTION and participating ACDelco distributors during the promotional period. Registration required. Eligible CONNECTION customers are Independent Service Centers, Regional Service Chains, and Fleets in the U.S. only. Allow up to 8 weeks for delivery of Visa® Prepaid Card. Offer ends 11/30/23.