It's easy to take your vehicle starting up for granted – but when your starter needs to be replaced, it's important to use trusted parts designed to meet your vehicle's needs. GM Genuine Parts and ACDelco Gold starters and components are tested to meet original specification requirements for durability.
GM GENUINE PARTS OE STARTERS
GM has one of the most stringent engineering requirements in the industry for starter durability and corrosion resistance
The GM Genuine Parts starter is the correct size and has the correct power output for the specific GM vehicle application
GM uses a dual in-line solenoid starter instead of a single enhanced or conventional stop/start starter
The duel in-line solenoid starter helps enable a smoother, faster engine restart event
REMANUFACTURED ACDELCO GOLD STARTERS
Remanufactured starters have bronze sintered, oil-impregnated bushings and the solenoid contacts have copper terminals and plated hardware.
New brushes on all starters
New solenoids on many top-selling starters
New solenoid contacts and armature support bushings on all starters
All remanufactured starters are performance tested and inspected to help them meet your expectations for quality design and component specifications.

GM GENUINE PARTS ORIGINAL EQUIPMENT BRAKE ROTOR OR DRUM

$3 rebate† on the purchase of any GM Genuine Parts Original Equipment (ACDelco GM OE) Brake Rotor or Drum.

GET DETAILS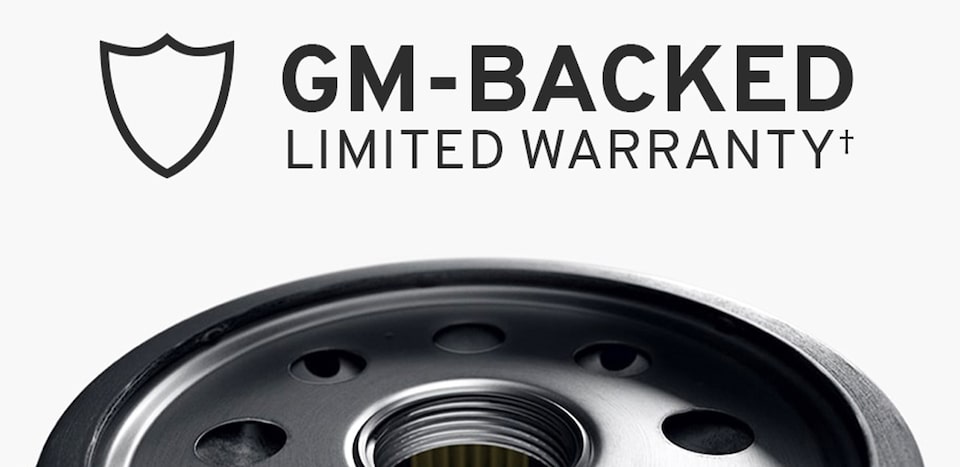 LIMITED WARRANTY

Most GM Original Equipment and Gold lines from GM Genuine Parts and ACDelco come backed with a 24-month/unlimited-mile limited warranty†, and our Silver line limited warranties† are 12 months/unlimited miles.