Your engine oil filter helps prevent engine erosion and failure, and finding a filter that is strong to the core is imperative to helping preserve your engine. GM Genuine Parts and ACDelco Original Equipment engine oil filters help ensure a clean supply of oil to engine components, and they are designed, engineered and tested to rigorous standards and are backed by General Motors. We continue to innovate on fuel filter technology.
Our oil filters are designed and built to meet the needs of most makes and models of vehicles. ACDelco's Ultraguard Oil Filters feature:
Outstanding filtering capabilities – 98% multi-pass filtering efficiency at 25-30 microns
Long-life and durability with the ability to withstand five times greater force than most engine operating pressures
A thermosetting adhesive seal to keep filtering media in place for dependable performance
The ACDelco Standard filter has 10 times more open area in the core for improved flow
ACDelco's OE and Gold Oil Filters feature:
Blended media, including cellulose, polyester and mircroglass for optimal efficiency and great dirt-holding capacity
Nylon poppet style bypass valve in rear for today's high flow engines
$1.50 ONLINE REBATE OIL FILTERS

$1.50 online rebate† on the purchase of any ACDelco Oil Filter wherever parts are sold.

GET DETAILS
FILTERS OVERVIEW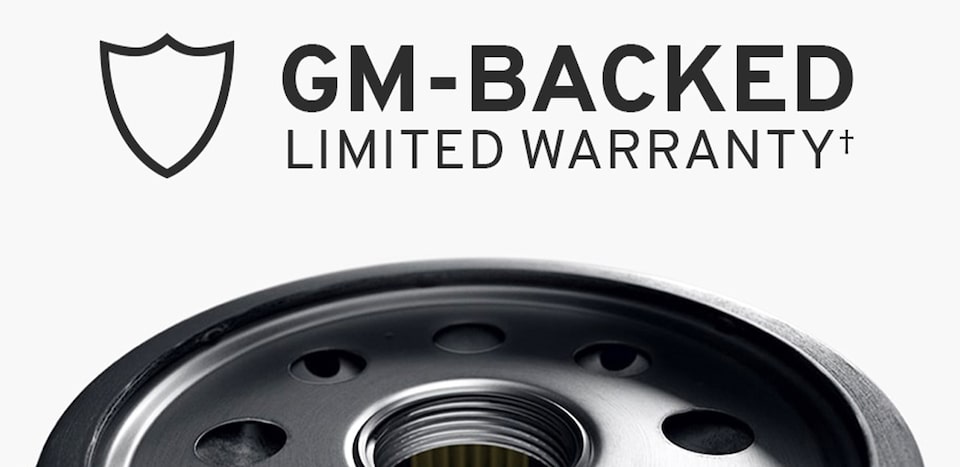 LIMITED WARRANTY

Most GM Original Equipment and Gold lines from GM Genuine Parts and ACDelco come backed with a 24-month/unlimited-mile limited warranty†.

FIND OTHER PARTS