ELECTRIC/HYBRID PROPULSION


General Motors is working to help evolve the automotive and transportation industry to envision a world with zero crashes - zero emissions - zero congestion, one part at a time. With General Motors' growing portfolio of electric vehicles, it's important to use the right parts to help keep your vehicle calibrated and performing as intended for the roads ahead.
GM Genuine Parts Electric Vehicle parts are designed, engineered, and tested to rigorous standards, and are backed by General Motors. GM Genuine Parts are the true OE calibrated parts installed during the production of or validated by General Motors for GM electric vehicles.

COMPONENTS

A new breed of vehicle means new lines of unique parts to help keep your hybrid/electric vehicle performing as it was designed. Electric/hybrid propulsion vehicles rely on a range of specialty parts:
Battery pack structures and housing
High-voltage controls and battery disconnect relay assemblies
Pre-charge components, capacitors and contactors
Vent valves
Energy control modules
GM OE electric/hybrid propulsion components are designed, engineered, tested and backed by GM to meet your GM vehicle's specific needs.

COOLING

Like the modern combustion engine, electric/hybrid propulsion systems rely on heating and cooling systems. Internal coolant passages, refrigerant/coolant heat exchangers and compressors keep specialty coolant moving throughout the system to maintain optimal temperatures for performance. In addition, electric/hybrid propulsion vehicles rely on battery temperature sensor circuits and other parts to monitor temperature. GM OE electric/hybrid cooling parts are the recommended replacements for your GM electric/hybrid propulsion vehicle.

DRIVE MOTOR BATTERY AND RELATED

An electric/hybrid propulsion vehicle's drive motor battery is what sets the vehicle apart from its predecessors and puts it on track for the future. The electric/hybrid battery consists of specialized lithium-ion cells welded together in series or parallel for cell groups to form the cell module assembly (also known as the high-voltage section of the battery). A vehicle may need up to 24 cell module assemblies, along with fuses and relays. GM OE electric/hybrid drive motor batteries and related parts help ensure that electrical systems are in working order and that vehicles are properly powered.

DRIVE MOTOR INVERTER AND RELATED

Electric/hybrid propulsion vehicles rely on drive motor control modules, often referred to as the drive motor generator power inverter module, which converts high voltage direct current (DC) electrical energy to three-phase alternating current (AC) electrical energy. Electric/hybrid vehicles may contain more than one driver motor inverter – these parts are the main controllers of powertrain operations and determine when to perform different operating modes, like regenerative braking or electric mode. GM OE drive motor inverters and related components help ensure your GM vehicle drives like it just rolled off the assembly line.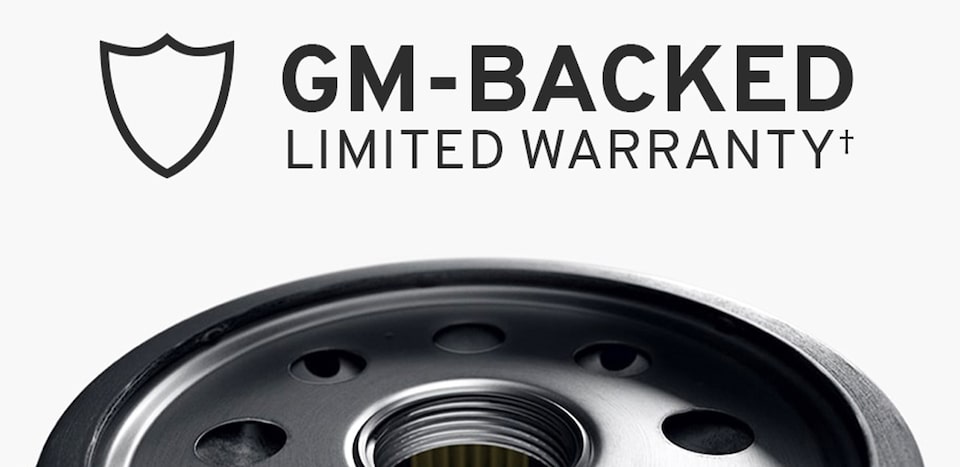 GM-BACKED LIMITED WARRANTY

Most GM Original Equipment by GM Genuine Parts and ACDelco come backed by one of GM's warranties for streamlined coverage.†